Robin is an orthopaedic surgeon and independent author born in Hudson, Quebec, Canada. He now resides in Vancouver,  British Columbia. Robin writes novels about controversial fictional events; events that could truly unfold if mankind were to explore, use, or abuse the further applications of bio-medicine.
More novels by Robin Rickards soon to appear on
Smashwords
.com:
The Tao of the Thirteenth God
Whip the Dogs
Vaccine
The Organ Donors
Amadeus and Theo Savoie are twins, the products of a childhood torn apart by religion, abandonment and suicide.  Amadeus has 'contacted' their long-dead sister Sophia and begins an investigation into a mass suicide cult in Belize. With his partner, Dr. Angelica Pali, Amadeus sifts his way through a maze of religious rituals with all signs pointing to the convergence of a religious and scientific apocalypse.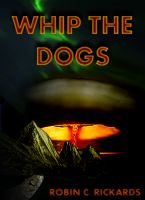 Whip the Dogs
    by 
Robin C Rickards
Price: $2.99 USD. 124520 words. Published on January 6, 2012. Fiction.
Dr. Michael Andross is a narcotics addict, the victim of abandoned military technology. Each day of his life, he is watched – in the beginning, by the people who used him but now also by the people who stole the technology. Andross has become a pawn in a game of military bluster between the United States of America and a desperate North Korea.
The Judas Kiss
    by 
Robin C Rickards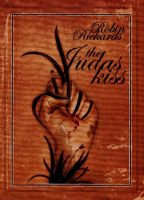 Price: $1.99 USD. 45780 words. Published on August 8, 2011. Fiction.
A passionate story of life and death, told through the eyes of a dying man, the sole survivor of an ill-fated trip to immortality.
Robin Rickards guest post tomorrow. Don't miss it!